---

SIGNS OF THE TIMES IS COMPLYWORKS COMPLIANT!
We have taken the initiative to exceed all of the safety standards for our industy and become COR Certified. This means our health and safety program is second to none. As employers we deeply value that Signs of the Times is a safe workplace for all of our employees and have taken extra steps to ensure this continues. If you want to know more about this program check out the website at
www.complyworks.com
.
---
SIGNS OF THE TIMES IS GROWING!
We've just expanded our fabrication facilities in Victoria BC. - September 2011
Now we offer two locations - over 5000 sq ft of state of the art sign fabrication and Victoria's only sign showroom.
---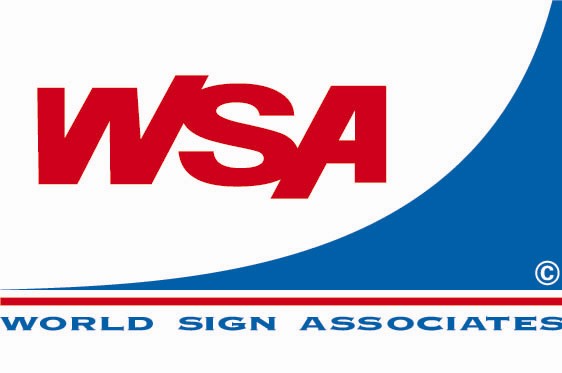 PROUD MEMBERS OF WORLD SIGN ASSOCIATES - April 2011
Signs of the Times was invited to join the membership of the World Sign Associates. This prestigious invitation to join the World Sign Associates is a huge honour.
WSA VISION
WSA is a premier trade association whose members have represented some of the industry's top sign manufacturers since 1947.
Read more about experienceing a new standard of excellence



Signs of the Times honoured with two new International Awards - 2010


In the largest sign competition in the world - Signs of the Times adds two new awards to our collection, bringing the new count to 17!

Two outstanding exhibit projects we fabricated were awarded with distinction. The City of Surrey Green Timbers Exhibit received second place honours and the UVIC Sidney Marine Centre Exhibit received honourable mention.

Signs of the Times brings award winning display systems to Canada!

We are proud to announce we are Canadian distributors for these outstanding display and illuminated exhibition furniture lines.

Lumaline info FLEX-display info
July 2009 Signs of the Times recognized for outstanding safety performance
The Specialty Graphics Imaging Association recognized six Canadian firms for their outstanding commitment to safety. Signs of the Times was the only company recognized in BC!
Signs of the Times celebrates 20 years of design innovation!
January 1, 2009
Dan and Michele Hansen co-owners/operators of the award-winning Victoria sign company celebrate their 20th year in business.
"We want to thank our outstanding clients for their support over the years. It's been amazing to work with so many exceptional companies and individuals. Here's to the next 20 too!"
The Value of Signs
Signs are the oldest form of communication known to man, dating all the way back to the Cave Man. Signs are still the most cost effective form of advertising you can buy. This has been proven by study after study. Here's how one study reported their findings:
| | |
| --- | --- |
| Television advertising: | 30 second spot prime time $16.65 per 1000 impressions |
| Television advertising: | 30 second spot late evening $10.60 per 1000 impressions |
| Magazine advertising: | 1 page – 4 colour $ 7.90 per 1000 impressions |
| Daily news paper: | 1/3 page black and white $ 7.75 per 1000 impressions |
| Radio: | 30 second spot $ 4.10 per 1000 impressions |
| Off Premises signs: | I.E. billboards etc. $ 2.83 per 1000 impressions |
| On Premises signs: | at your location $ 1.40 per 1000 impressions |
What's more is that if your sign is made well it should last you for years, where every other form of advertising is one-time only.
For more information on understanding the value of signage please visit the Signage Foundations website. This site is very informative and should help you decide on the way you spend your advertising budget.


Acrobat Reader is required to view PDFs.
Download
for free if needed.